Letter From The President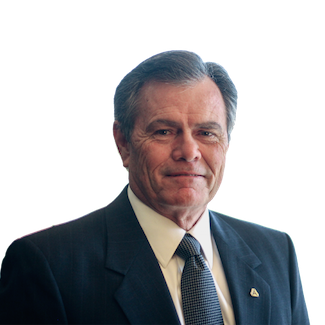 Thank you for visiting American National Bank & Trust's webpage.  We are an independent locally-owned bank located in Wichita Falls, Texas.  We were chartered in 1976 and have branches located in Wichita Falls, Iowa Park, Archer City, Chillicothe, and Quanah.  We also have a full-service branch in Flower Mound, downtown Fort Worth and our newest location in Denton Texas. Additionally, we began a Loan Production Office located in North Dallas.  We rank as the largest independent financial institution in our area and are pleased to offer a full array of bank services for your convenience.  In addition to normal competitive banking opportunities, we provide a full mortgage department for financing homes, a title company to complete all real estate transactions including oil and gas title research, a trust department available to assist you with any trust account activity you may need, a brokerage division for your investment strategies, and a leasing company to assist in personal purchases as well as capital investments.  We strive to offer cutting-edge electronic banking to our customers with mobile banking, remote capture, electronic bill payment, ACH origination, wire transfers, and credit and debit processing.
If you are a current client of the bank, we say thank you and hope that your experience with us is outstanding.  If you are a potential customer, we would really appreciate the opportunity to be your bank.  If I may be of service with any of your banking needs please feel free to give me a call or contact me via email.  We sincerely want your business.
Thank you.
Dwight Berry
President & CEO