When you need to manage your money… pay your bills… even send money to another person… you shouldn't have to juggle multiple apps and websites to get it all done. Bill Pay is the one central hub where you can take care of your payments from anywhere — on any device, anytime you like.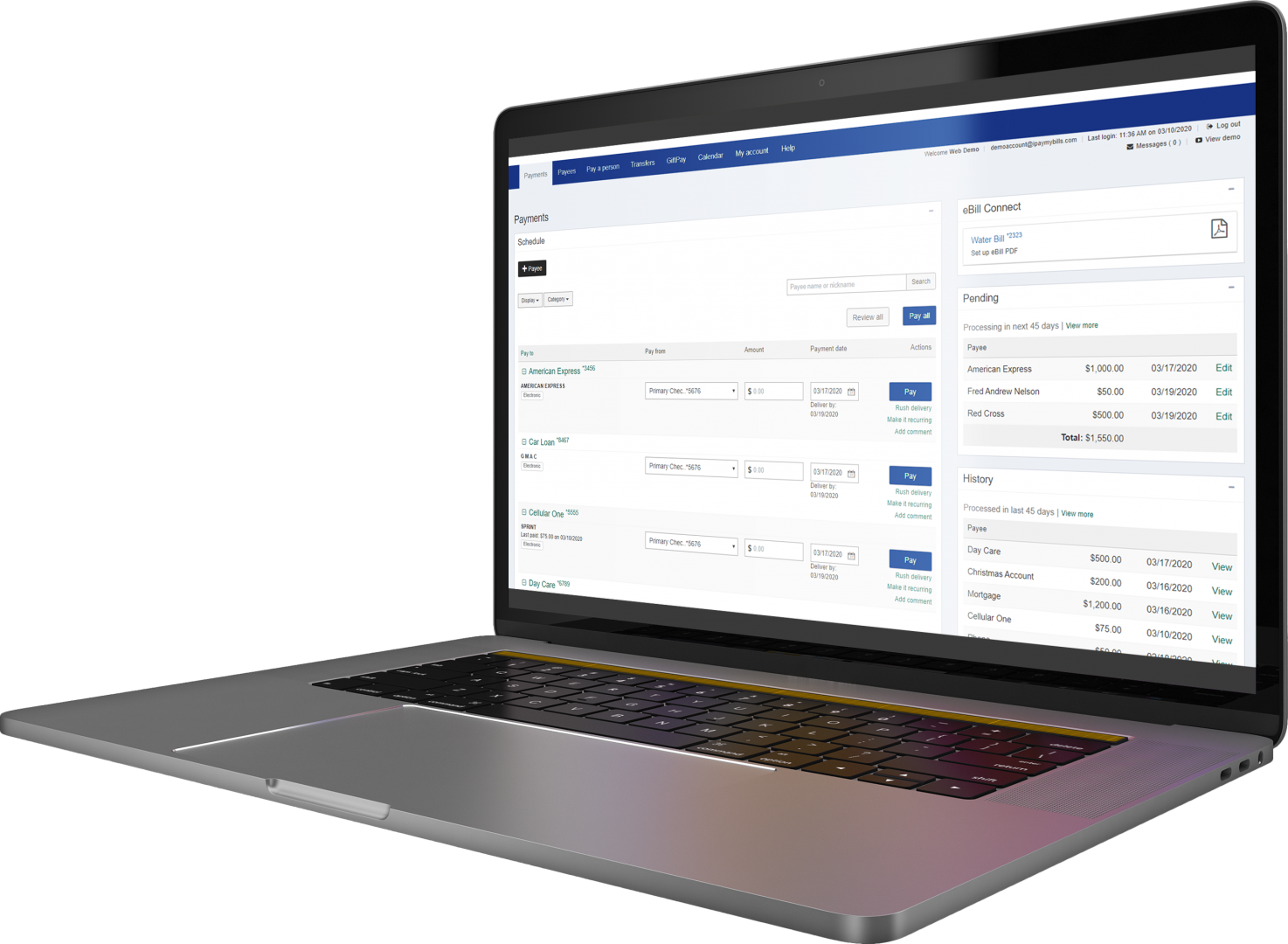 Sign Up for Bill Pay Today!
Bill Pay gives you convenience and control. Enroll today and you can:
View and pay your bills electronically
Make secure payments to any person or company anywhere, anytime
Verify your account balance as you pay your bills
Set up recurring payments to save time each month
Receive email or text reminders when bills are due
To enroll, log in to your online banking account by visiting www.amnat.com and from the dropdown choose
Online Banking

.
You can access the enrollment form there.
Bill Pay
Helps You Manage Your Expenses
Savings
Save money on stamps and trips to the post office
Security
Protect against check fraud with electronic payments
Simplicity
Track your payments history at a glance
And Gives
You More Control
Convenience
Receive and pay your bills all in one place
Confidence
Check to confirm that payments went through
Control
Schedule single or recurring payments in just a few steps