Our new digital banking solutions let you manage your finances from home, at work, or on the road with your mobile device. It's free to use and available for your iPhone®, iPad®, and Android® devices.
Before we launch our new digital banking platform here is what you need to know.
Here is a checklist of items to do as we transition.
Get step-by-step help on new features and more.




Get the best of mobile banking and drive thru banking combined now for a new digital banking experience.
No more searching… All of your frequently asked questions are in one spot.



If you are a business customer, please click here for your new business digital banking app and platform.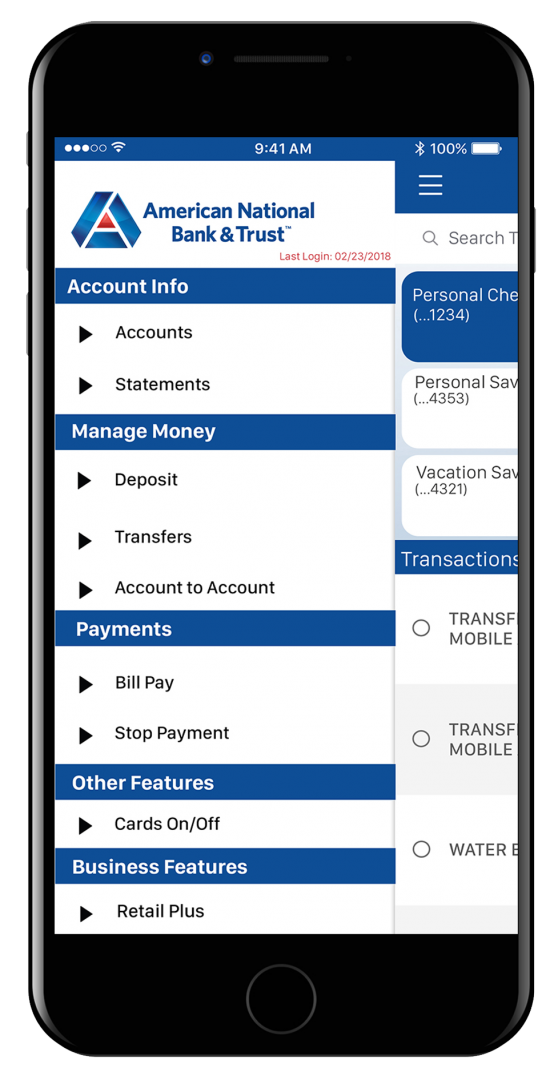 Benefits of Digital Banking
Put convenience, control, and security in your pocket
Deposit checks using the mobile app and your cell phone's camera

Fast balances: Quickly view your balances without logging into the app

Log-in to the mobile app using facial and fingerprint recognition

Control and protect your debit card

Branch locator: Find branch and ATM locations

Transfer funds: Move funds between your accounts and other banks

Send and request money using just an email address or U.S. mobile phone number

Mobile wallets: Apply Pay, Samsung Pay, and Android Pay enabled (Apps will be available March 23rd, 2020)
For mobile phones


For ipad users

2732 Midwestern Parkway
Wichita Falls, TX 76308
Phone: (940) 397-2300
Fax: (940) 397-2414
1920 Elmwood Ave N.
Wichita Falls, TX 76308
Phone: (940) 397-2333
Fax: (940) 691-2043
825 Scott Ave
Wichita Falls, TX 76301
Phone: (940) 723-0172
Fax: (940) 761-4054
1201 Cross Timbers Road
Flower Mound, TX 75028
Phone: (972) 874-7600
Fax: (972) 355-7645
1500 West 7th
Fort Worth, TX 76102
Phone: (817) 505-1530
Fax: (817) 505-1534
200 Ave H South
Chillicothe, TX 79225
Phone: (940) 852-5161
Fax: (940) 852-5727
111 West 4th St.
Quanah, TX 79252
Phone: (940) 663-5387
Fax: (940) 663-5380
219 West Park Ave.
Iowa Park, TX 76367
Phone: (940) 592-4321
Fax: (940) 592-5163
108 West Main
Archer City, TX 76351
Phone: (940) 574-2707
Fax: (940) 574-2292
17440 Dallas Pkwy Ste 203
Dallas, TX 75287
Phone: (214) 974-6033
Fax: (214) 974-6032
100 W. Mulberry St. #200
Denton, TX 76201
Phone: (940) 310-6910
Fax: (940) 310-6909
1925 Elmwood Ave N.
Wichita Falls, TX 76308
M-F:8a-6p/Sat:8a-12p