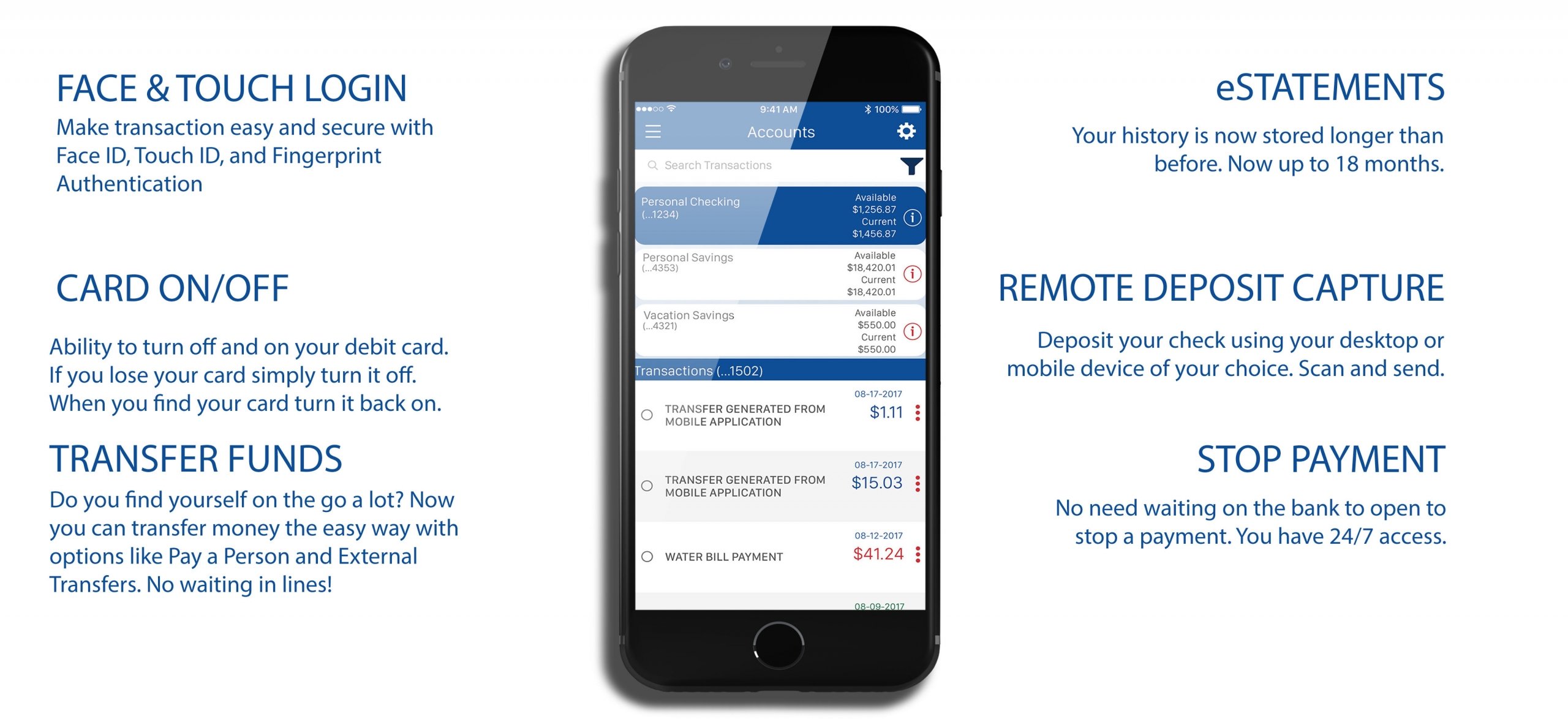 Your new digital banking experience will provide a variety of new services and functionality to the digital banking experience. Below are some of those features.
Person to Person Payments (via Debit Card or ACH).

Additional real-time alerts and delivery options (text, email, and now push notifications).

Debit card controls allowing you to turn your debit card on or off instantly.

Self-registration/authentication (will require updated information).

Will have access to all accounts listed under your SSN/TIN.  Any new accounts will appear in your profile automatically.

View statements on mobile device.

View contact telephone numbers & additional details for reaching us.

Transfer funds between your linked accounts.

Transfer to other American National Bank & Trust customers.

Schedule internal transfers as a one-time or reoccurring.

Deposit checks from any device.

Pay bills and setup new payees from any device.

Send and receive secure messages with our Customer Service Team.

New replacement App to download for personal accounts.
Our website will provide detailed information about the new improvements and our customer service team will help answer all your questions.
All American National Bank & Trust customers should ensure contact information is correct and up to date.
Please contact our customer service department at (940) 397-2300 to update any changes to your information.
Thank you. Your friends at American National Bank & Trust.